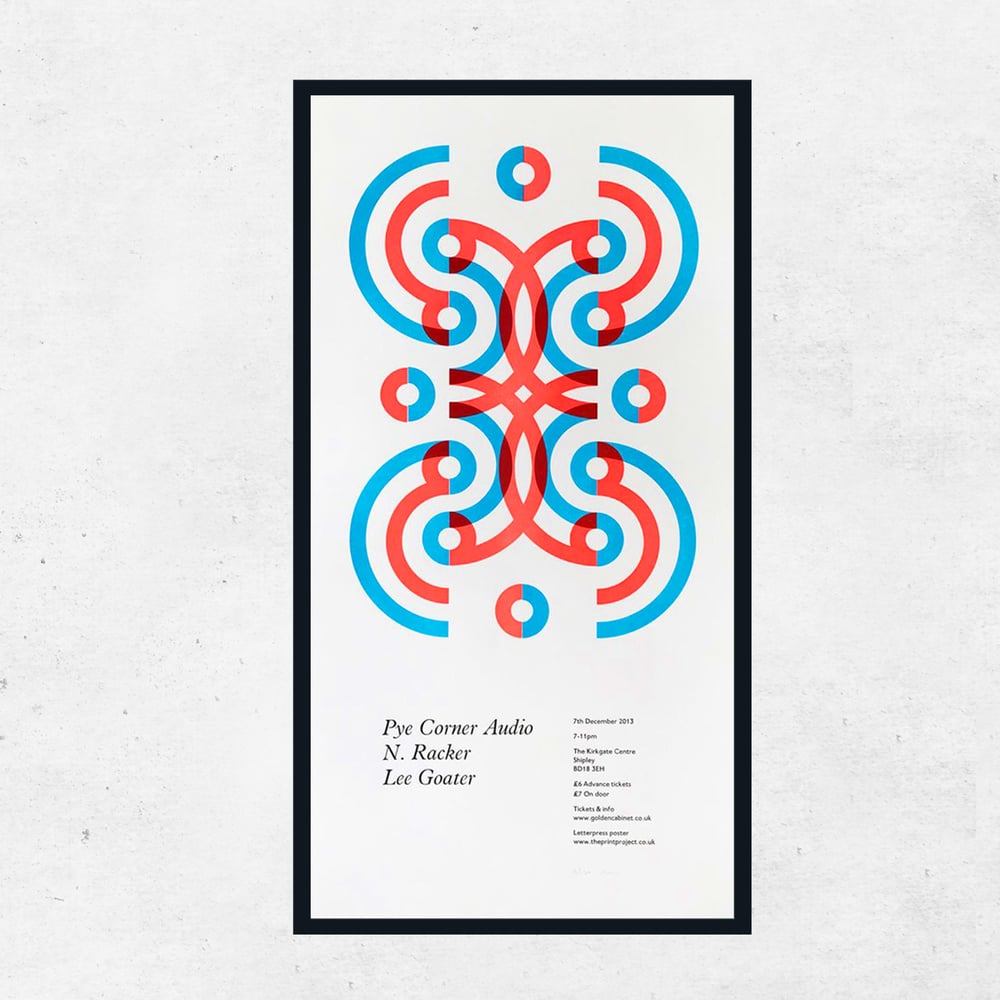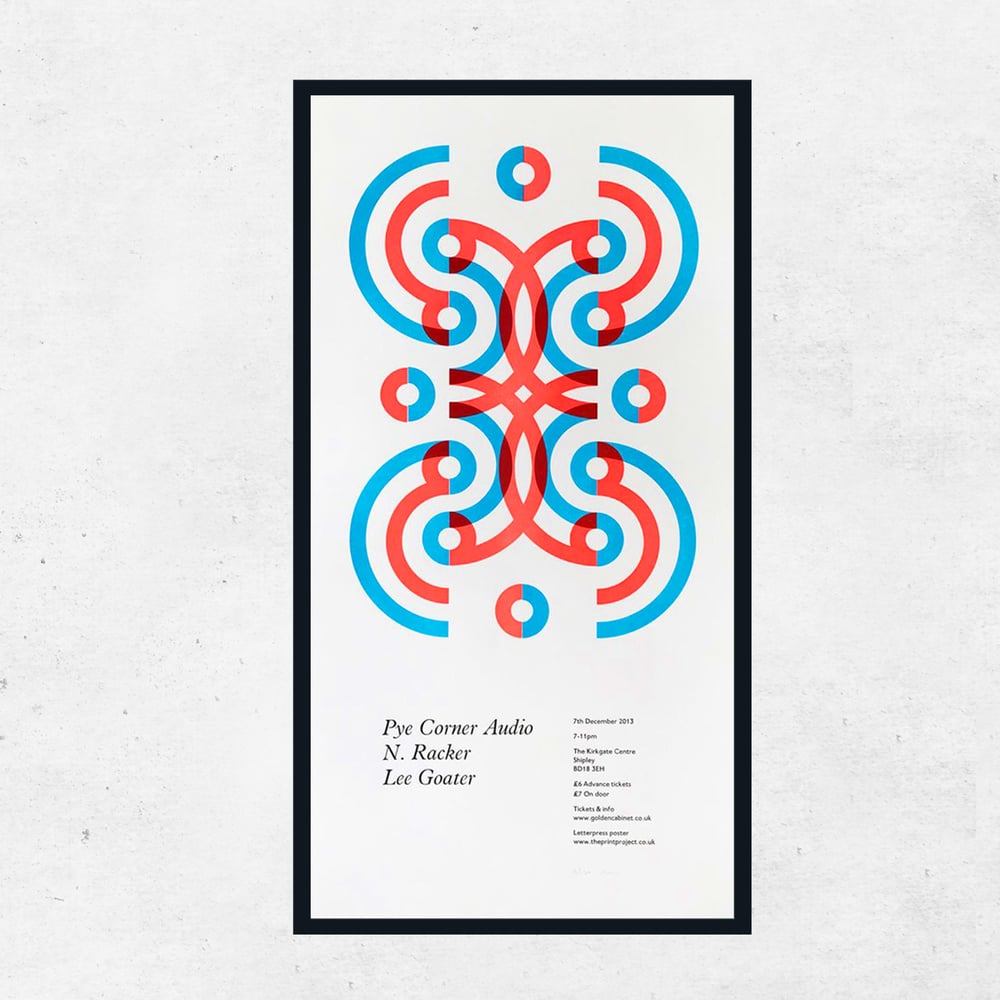 Pye Corner Audio Golden Cabinet Poster
£40.00 / Sold Out
Re-print of the Golden Cabinet Poster from 2013 made for the 'Posters of Golden Cabinet' Exhibition at Colours May Vary May-June 2019
The blocks for this were entirely re-cut and the type was re-set (Plantin 48pt Italic, 18pt Granby) for this edition.
Fedrigoni Aquarello Bianco 120gsm
Edition of 30 signed & numbered copies
365 x 700mm
Frame & wall not included
Poster will be sent in a stiff cardboard tube
All orders will be posted on Monday 9th December so will arrive in plenty of time for Xmas if you are in the UK. But please allow up to 10 working days for delivery (UK).
Overseas orders last dates for posting begin on the 9th and end 18th December. So should be OK, but don't quote me on that! Consult this handy thing here: UK Post Office Last Dates